Introduction
In 1975 when the State Government had approved setting up of industries in various Districts of Maharashtra State, the State industrial and Investment Corporation of Maharashtra Ltd., (SICOM) selected Boisar - Tarapur, an Adivasi area to develop as a growth centre and channeled its efforts to make it one of the modest Industrial complexes in Maharashtra.
During the years since 1975 and until 2016 Tarapur has been zooming with Industrial activities and purposeful growth in that direction. MIDC has allotted ....Read More
About Tarapur Industrial Estate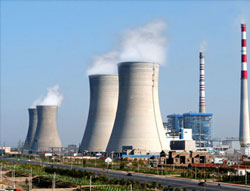 Tarapur houses two huge industrial estates Maharashtra Industrial Development Corporation, Tarapur Industrial Estate (and Additional Tarapur Industrial Estate), which include bulk drug manufacturing units, specialty chemical manufacturing units, steel plants and a few textile plants.

Some of the industrial units are Zeus International Karamtara Engineering, Tata steel Global Wires India - Taar Company (India's largest wire manufacturers), Tatasteel CRC(W), D'decor (the worlds 3rd largest manufacturer of curtain and upholstery), Lupin (the world's largest manufacturer of the anti-TB drug rifampicin), Custom capsule Pvt. Ltd. (Manufacturing of Different sizes of capsules, world leader in veterinary capsules & manual Capsule filling machines), Crown Chemicals Private Ltd. (part of the Anthea Group), Encorp powertrans (hot dip galvanizers), Jindal Steel, arti Drugs (anti-HIV drugs indinavir and nevirapine), Strides Arcolab, Camlin, S. D. Fine Chemicals, S.G. Synthetics Pvt. Ltd.,[2] Valeron textile Pvt Ltd, Siyaram Silk Mills Ltd, one of the best fabric manufacturing unit as well as Balkrishna Synthetics Asia largest processing unit, Indian Transformers Company Ltd, largest manufacturer of high voltage instrument transformers, Mudra Lifestyle Ltd., Manufacturing unit of Nevatia Steel and Alloys Pvt. Ltd., first Indian company to have triple certification of ISO.
TIMA President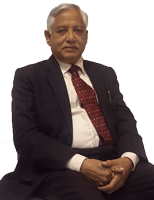 During the Preceding decade, Maharashtra has undergone tremendous industrialization. Implementation of the pro – industrialization policy has been a significant step undertaken towards the much needed globalization. It is as a result of that Maharashtra has been able to retain its first position in the country.

Various government agencies an autonomous bodies like MIDC, MSEB, DISH, FDA, MSFC, DIC, SICOM, DCK have played a vital role in this achievement.Particularly, MIDC's role was important as a facilitator creating industrial infrastructure. The excellent interaction by these agencies resulted in smooth... Read More